Did you know that energy loss is most often caused by poor window performance? According to the California Energy Commision, 40% of the average building's cooling costs are due to solar heat transfer through windows (source: Buildings.com) . That's why if you're experiencing high energy costs, the best thing to do is to take a good long look at your windows. Are they outdated or aged? Does it feel hotter when you stand near them? If so, it's likely that your windows are the issue.
There are a couple of different things you can do to fix this issue: 1) You can replace your windows 2) You can retrofit your windows with window film. In San Jose, of the two, window film is the more common option. However, there are plenty of homeowners who decide on window replacement, especially if aesthetics are their primary concern. Either way, it's important to note that the results you get from either option will be dramatically different than the other.

Payback Period for Replacement Windows
There's no denying it; windows are one of the most defining characteristics of a home. New windows can alter or enhance the aesthetic appearance of your home and make it look more appealing. But when it comes to energy efficiency, they're not exactly the most practical option.
Energy efficient windows with low-e glass have been proven to reduce energy consumption. But the problem is that the upfront costs are so great, averaging $40-55 per window, that few homeowners rarely receive a full ROI within the period of the time that they own their home. It can take as long as thirty years to pay off the upfront costs for replacement windows.
Payback Period for Window Film
Many people are turned away from the idea of window film because the film they are familiar with is the dark tint that goes on cars. But the truth is that most high quality residential window films are not dark at all, unless of course, they're privacy films, in which case they're meant to reduce visibility. Window film can be clear, reflective, tinted, neutral, or even decorative.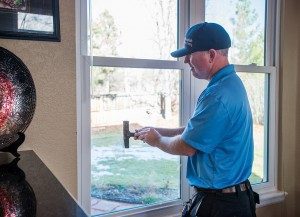 The average price for standard window film starts at $4-6 per sq ft. However, more advanced films like low-e window film can be more expensive, ranging anywhere from $5-15 per sq ft. In addition to low upfront costs, window film also has a quick ROI. Window film dramatically improves the insulating power of glass, saving up to 30% on energy costs annually for the average home. As is the case, many homeowners in San Jose experience a full payback from their window film in 2-5 years.
Schedule a Consultation
Speak to an expert about your architectural needs. Call San Jose Window Film to schedule your free at home consultation or discuss your project in detail. We can provide you with an estimate on window film for your San Jose home and answer any questions you may have. Call now to be connected.